Introduction
Zoe Kravitz is an American actress, singer, and model known for her versatile style and unique fashion choices. She has been seen wearing various hairstyles throughout her career, including braids.
Braids are versatile haircuts that can be customized in numerous ways. Zoe Kravitz has been known to rock different braids, from classic braided styles to more intricate and creative designs. She has seen wearing box braids, cornrows, French braids, and other variations.
Zoe Kravitz often uses her hairstyles as self-expression and has become a style icon for many. Her braided hairstyles have inspired and influenced trends in the fashion and beauty industry.
If you're interested in recreating Zoe Kravitz braids hairstyles, I recommend checking out her red carpet appearances, magazine photoshoots, or social media accounts for inspiration. You can also consult a professional hairstylist specializing in braiding techniques to achieve the desired look.
Who is Zoe Kravitz?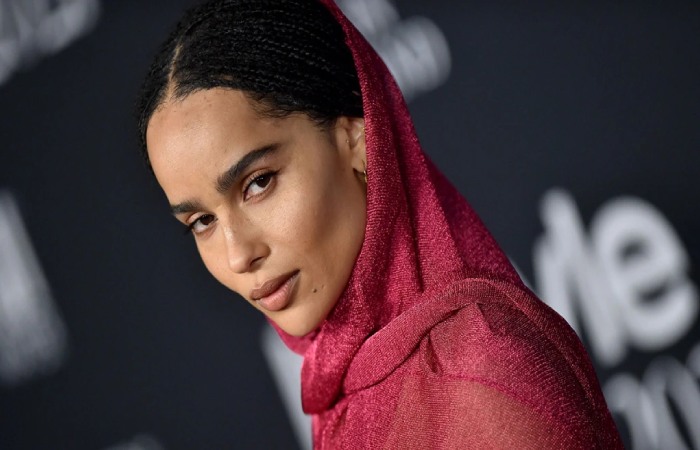 Zoe Kravitz is an American artist, singer, and model. She was born in Los Angeles, USA, on Dec 1, 1988. Zoe is the daughter of musician Lenny Kravitz and actress Lisa Bonet.
She began her acting career in the mid-2000s and gained recognition for her roles in movies such as "No Reservations" (2007), "The Brave One" (2007), and "X-Men: First Class" (2011), where she played the mutant character Angel Salvadore.
Zoe Kravitz is also known for her work in the critically acclaimed HBO series "Big Little Lies," where she portrayed the character Bonnie Carlson alongside a star-studded cast including Reese Witherspoon, Nicole Kidman, and Shailene Woodley. Her performance in the series earned her praise and several award nominations.
In addition to her acting career, Zoe is also a talented singer and has fronted the band Lolawolf. She has appeared in fashion campaigns for renowned brands like Calvin Klein and has been recognized for her fashion-forward style, often appearing on best-dressed lists.
Zoe Kravitz remains a prominent figure in the entertainment industry, known for her talent, unique style, and ability to take on diverse and challenging roles.
What Type of Braids Does Zoe Kravitz Have?
We understand your sentiment if you saw one of Zoe's iconic braided looks and searched the internet for Zoe Kravitz's hairstyles. Ever wondered what that particular braided hairstyle is called?
Well, those are our boho braids. Zoe loves to wear her hair in a micro box braided style and prefers to keep the ends of her braids curly. This gives her the perfect boho braided look with an intricate outcome, and we love everything about her iconic face.
And if you didn't know this already, Zoe wears her braids long. This way, flaunting the curly length with her braids becomes more accessible, so that's a plus point.
Stunning Zoe Kravitz Hairstyles With Braids That You Should Try
It's no longer a secret that you can style your braided hair differently. Although Zoe has often flaunted her micro box braids, she also knows how to pull off other braided hair looks.
If you want to create a style statement like Zoe, then you are at the right place. Here we have compiled a list of her best-braided hairstyles. So let's check them out together to figure out your perfect pick.
Long Boho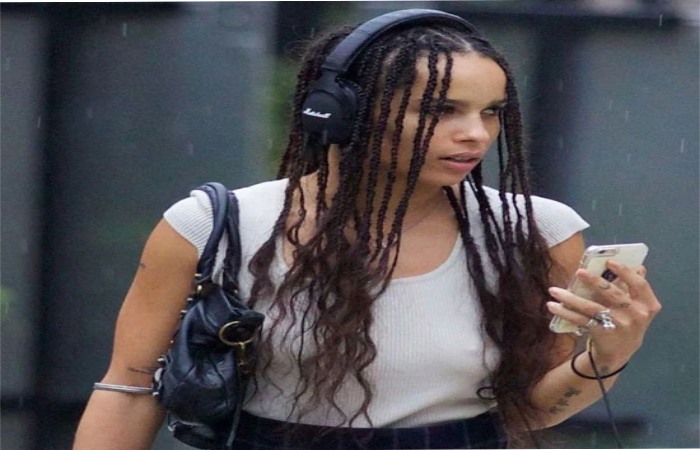 Let's start the list with Zoe's popular braided hairstyle, the long bohemian braids. It consists of intricate micro box braids with curly ends for that chic boho appearance. Zoe has graced many events with this particular look, so trying it out is necessary.
If simple and sophisticated had a face, this would be the picture! Besides her incredible style, we love how captivating the braids look on Zoe. She chose classic black braiding hair for this particular look; we love her style.
Blonde Beauty
Besides her dark box braids, Zoe is also quite famous for the blonde braids she occasionally pulls off. And to make things even bold, she likes to wear a shaved hair look along with her braids.
If you have been considering trying the blonde box braids, then now is the right time to opt for them. And to get you started, here is a picture of our diva flaunting her blonde braids. She also went for the bohemian style in this one, and that shaved style is indeed giving us primary hair goals.
Braided Bun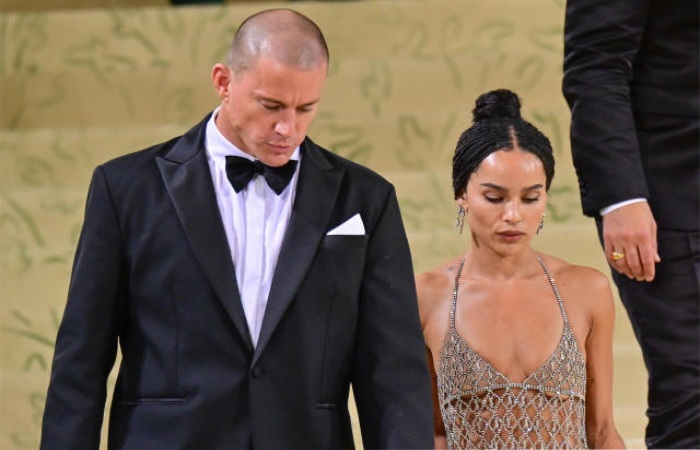 Talk about rocking a red carpet look, and Zoe will give you all the inspiration you need to carry on with your goal. Many celebrities have rocked their unique braided hairstyles at different glamorous events, and Zoe isn't an exception.
We all know that the easiest way to tie up your braids is by making a bun out of them. And this simple braided bun is elegant enough for any red-carpet event. If you do not trust us, look at Zoe.
All she needed to make her mark was to opt for that middle part hairstyle with the fantastic top bun. Her braided hair has added a dash of style to the look, and that bun is an excellent pick for any fancy event.
Long Ponytail
When in doubt, always wear a ponytail. We can vouch for this hairstyle any time of the year because it's easy to do and fit for any formal or informal occasion. And with braided hair, doing a ponytail becomes more accessible than ever!
As Zoe generally wears boho braids, they add a touch of elegance to her ponytails. Her ponytail has a braided look, and the curled ends in the same style as shown in this picture.
She incorporated the side-shaved style into this hair look as if that wasn't enough. All in all, this hairstyle can be a total winner any day.
Conclusion
Although Zoe says that her braided hairstyles were simply an ode to the '90s, she knows the importance of being a brown girl with natural hair. This is why Zoe has always worn her braided hair with pride and continuously inspires us.
So if you are starting your braided hair journey or simply looking for a classy upgrade, we recommend choosing any of the above-mentioned hairstyles. Trust us; you will fall in love with your hair and return for these styles repeatedly.
Last but not least, always wear your braids with confidence like Zoe, and you will be the star of your own life!