Introduction
Fashion Earrings – Do you know how the perfect pair of earrings can instantly transform your look and mood? Whether you want to dress up your everyday style or make a bold statement for a night out, fashion earrings are an effortless way to keep up with the latest trends. This season, it's all about hoops, tassels, and gemstones in rose gold. From dramatic dangling earrings to on-trend ear jackets, we've got the scoop on the must-have earring styles for spring and summer. Keep reading to find your new favorite pair of fashion earrings to rock all season. When you're done here, your ears will be ringing with possibilities.
Must-Have Earring Styles for Spring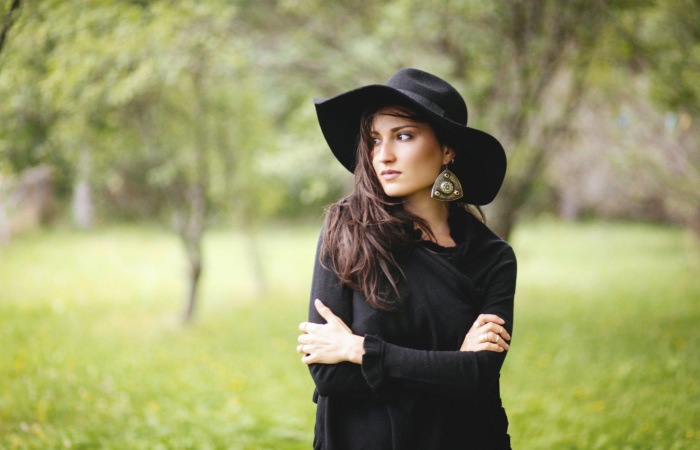 This spring, you need a pair of dramatic tassel earrings. Long, colorful tassels are on-trend and eye-catching. Look for a pair in your favorite bright hue, like coral, turquoise, or emerald. Tassel earrings pair well with boho-chic outfits and add flair to a simple white tee and jeans.
Another must-have is a pair of geometric metal earrings. Whether you prefer circles, triangles, or hexagons, geometric shapes are huge this season. Gold or silver metal earrings with cut-out geometric patterns are a chic choice. They have a minimal, sculptural vibe that complements casual and dressy looks.
Pick up a pair of statement earrings featuring natural materials like wood, shell or semi-precious stones for something whimsical. Wooden earrings with carved or laser-cut patterns are an of-the-moment bohemian style. Or go for earrings with polished stones like turquoise, rose quartz, or tiger's eye for an earthy, boho glam look.
Don't be afraid to go boldly with your earring choices this spring. Make a stylish statement and express your fun, playful side with a pair of dramatic tassel, geometric or natural earrings.
Statement Earrings to Spice Up Your Summer Look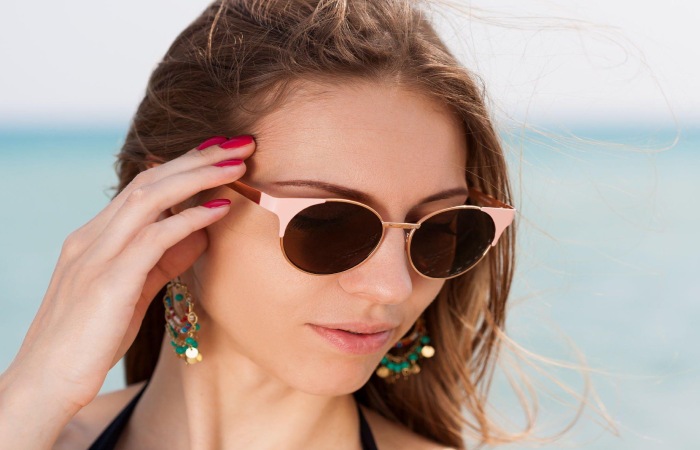 Summer is the perfect time to make a statement with bold earrings. When the weather is hot, your accessories can be the focal point of any outfit. This season, go big or go home with these eye-catching earring trends:
Large hoops are always a summer staple. Gold or silver hoops make a dramatic statement and go with everything from sundresses to swimsuits. For extra drama, try hoops with gemstones, tassels, or charms.
Statement drop earrings are having a significant moment. Look for drops in bright colors like turquoise, coral, or citrine. Geometric shapes, natural stones, and metal are also popular. Drop earrings draw attention to your neckline and shoulders, perfect for off-the-shoulder or strapless tops.
Chandelier earrings are the ultimate showstoppers. Cascading gemstones, crystals, or metal in an arcing shape make a jaw-dropping accessory. Chandeliers pair well with an updo or sleek ponytail. They're ideal for cocktail parties, nights out, or anytime you want to feel glamorous.
Ear jackets and climbers are innovative styles that start at the lobe and climb up the ear. Some wrap around the outer ear, while others have multiple attachments that can be hooked on at different points. Ear jackets and climbers are artistic, unusual, and a great way to show off various piercings.
This summer, don't be afraid to go bold with your earrings. Big, bright, and attention-grabbing is the name of the game. Express yourself and make a stylish statement with fashion-forward earrings. Your summer looks will sizzle when you spice them up with trendy statement earrings.
Fall Earring Trends to Complete Your Outfit
Fall is the perfect time to accessorize with fashion earrings that complete your cozy outfits. Stay on trend with these must-have fall earring styles as the temperatures drop.
Statement Earrings
Big, bold earrings are a fall favorite. Statement earrings attract attention and instantly elevate any outfit. Look for earrings featuring earthy materials like wood, metal, or gemstones in rich fall colors such as burgundy, olive, or burnt orange. Statement earrings pair perfectly with minimal outfits like an all-black ensemble or neutral-colored sweater.
Hoop Earrings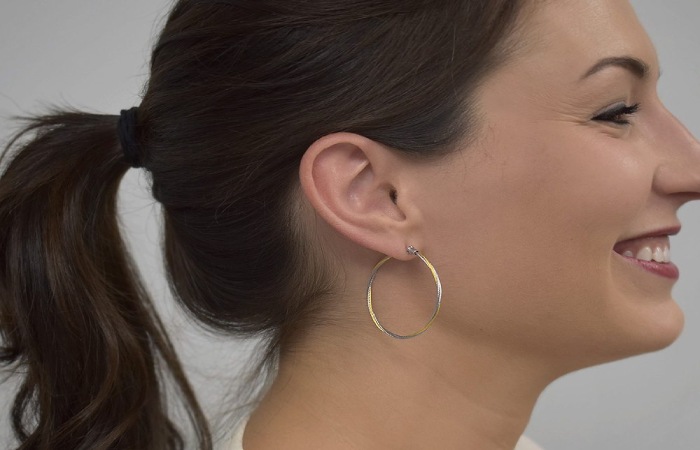 Hoop earrings are a classic style that not never goes out of fashion. Choose hoops for fall in metallic colors such as gold, rose gold, or gunmetal. Large hoops, especially in hammered or textured metals, are ideal for making a stylish statement. Hoops also highlight fall trends like plaid, suede, or faux fur.
Drop Earrings
Teardrop-shaped earrings are whimsical and elegant. Look for drop earrings made of natural materials like quartz, agate, or freshwater pearls in rich fall hues. Drop earrings with gemstones or beads can easily incorporate a fall jewel tone color palette into your look—pair drop earrings with a loose, flowy top or dress for a bohemian vibe.
Stud Earrings
For everyday wear or a minimalist style, stud earrings are a classic choice. Gold or silver studs in simple shapes like circles, squares, or triangles are wardrobe staples that go with everything. Consider stud earrings with semi-precious stones like carnelian, smoky quartz, or amethyst for fall. Stud earrings are subtle but help complete a look when you want to keep the focus on other accessories like a statement necklace or scarf.
With so many stylish options, you can go wrong with fashionable fall earrings. Mix and match different earring styles for a trendy layered look, or stick to one bold pair either way; fall earrings are the perfect finishing touch for your autumn outfits.
Classic Earrings for Winter
Stud Earrings
Stud earrings are classic earrings perfect for winter. Their simple yet elegant design complements cozy sweaters and caps.
Gold or silver studs: Gold and silver stud earrings are versatile and match most skin tones. They glimmer subtly without being too flashy.
Gemstone studs: For a pop of color, consider gemstone studs like rubies, emeralds, or sapphires. Deep red garnets or amethysts are incredibly stunning in winter.
Pearl studs: Lustrous pearl stud earrings are a timeless, sophisticated choice for winter. Their creamy iridescence brightens up dreary days.
Hoop Earrings
Hoop earrings are another classic style ideal for winter. Their circular shape is symbolic of continuity and eternity.
Gold hoops: Gold hoop earrings in medium to large sizes make a bold yet refined statement. They draw attention to your face and illuminate your features.
Gemstone hoops: For a more dramatic look, rings encrusted with gemstones like diamonds, rubies, or sapphires add a pop of color and sparkle.
Twisted or braided hoops: Hoops with twisted, braided, or hammered detailing have an artisanal, handcrafted feel perfect for cozy winter days.
Drop Earrings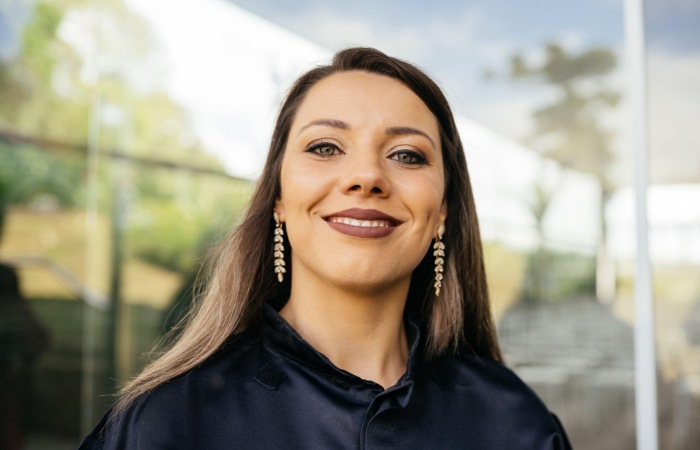 Teardrop-shaped drop earrings are an elegant choice for winter evenings. Their dangling silhouette and precious gemstones or metals capture the glow of candlelight or fireplaces.
Gemstone drops: Teardrops featuring amethysts, garnets, or citrines have a warm, fiery energy ideal for winter nights.
Crystal drops: Swarovski crystal drop earrings reflect light beautifully for an icy, shimmering effect.
Filigree drops: Delicate filigree drop earrings with an antique gold finish have an intricately patterned, lacy quality reminiscent of snowflakes.
Earrings are a simple way to accessorize in winter while keeping your neck and hands warm. Classic studs, hoops, and drop earrings in gemstones, gold, silver, and pearl perfectly complement cozy knits and holiday attire. Their timeless, elegant designs make them earrings you all enjoy wearing for many winters to come.
Are Fashion Earrings Ethical? Sustainable Options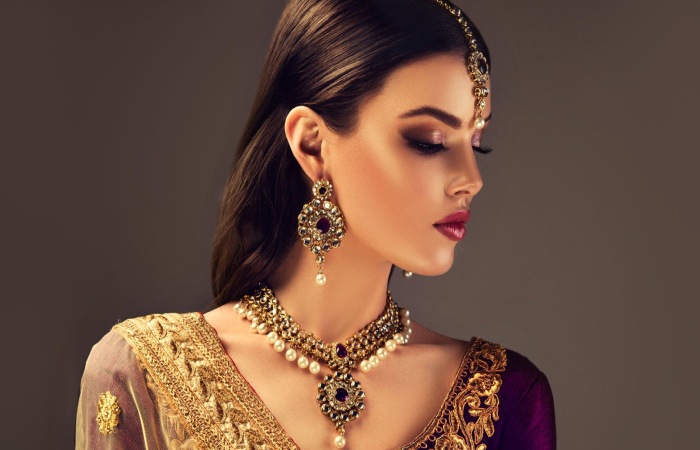 Regarding fashion earrings, it's essential to consider whether the materials and production methods are ethical and sustainable. As consumers, we can drive change in the jewelry industry by choosing earrings made from eco-friendly materials and supporting brands with ethical practices.
Recycled Metals
Look for earrings made from recycled precious metals like gold, silver, or platinum. Metals that have been recycled and re-purposed into new jewelry reduce the demand for newly mined metals. Brands that use recycled metals also tend to be more conscious of their environmental impact.
Alternative Materials
Earrings made from sustainable materials are an eco-friendly option. Some great alternatives to metals include:
Wood: Wooden earrings are lightweight, affordable, and sustainable. Look for wood types like bamboo, coconut, and maple.
Gemstones: Semi-precious gemstones like amethyst, rose quartz, or turquoise are colorful options that avoid the environmental damage of gemstone mining.
Cork: Cork is a natural, renewable material harvested from cork oak trees. It's water-resistant, lightweight, and hypoallergenic.
Recycled glass or plastic: Some brands recycle glass bottles, plastic bags, or computer keyboards into stylish earrings. This re-purposing keeps waste out of landfills.
Ethical Production
Choose earrings from brands prioritizing ethical practices like fair wages for workers, safe working conditions, and no child labor. Some signs of an ethical brand include:
Certifications like Fair Trade Certified ensure fair pay and working conditions for laborers.
Transparency about their supply chain and production methods. Ethical brands will openly share details about where materials are sourced and how products are made.
Non-profit partnerships. Some brands donate a portion of proceeds to charities and causes like environmental conservation, education, healthcare, etc. It demonstrates a commitment to social good.
By choosing fashion earrings made from sustainable and recycled materials and supporting ethical brands, you can feel good about the impact of your purchase. Together, we can drive real change in the jewelry industry.
Conclusion
So there you have it, a complete guide to every season's hottest fashion earring trends. Whether you prefer delicate studs, bold statement pieces, or something in between, you know exactly what's in style and how to rock it. The options are endless. The next time you want to elevate your look or add a little extra flair, you can choose the perfect pair of earrings to match your mood and outfit. Stay on the cutting edge of fashion by watching for the newest trends, and don't be afraid to take risks – that's what style is all about! With this guide in your back pocket, you'll never have to wonder what earrings to wear again. Now get out there and show off those lobes!