8 Reasons Why Monochromatic Outfits Are Perfect for Cooler Weather
Monochrome outfits have been popular for a few years now and, quite frankly, we're happy to see this timeless trend stick around. Monochrome outfits offer many benefits, from speeding up the dressing process to elevating your loungewear and everything in between. Still not convinced you should start wearing monochrome outfits? Here are eight reasons to begin wearing monochrome outfits this fall and winter.
1. It makes you look put together instantly.
Even if you threw on an outfit 60 seconds before walking out the door, a monochrome ensemble will make you look instantly put together. That's why so many people choose a daily "uniform" of a black shirt, black pants and black shoes. It requires little thought to get dressed and yet makes your wardrobe look like a deliberate (and fashionable) choice. If you feel like your outfits never quite come together in the way that you want them to, try experimenting with monochrome outfits to instantly create a cohesive look.
2. It elevates even the most casual outfit.
During fall and winter, we absolutely love wearing knitwear and other cozy essentials, but there's no denying that these garments can look a little laid-back. Choosing a matching monochrome knitwear set will immediately elevate your loungewear look to the point that it won't look out of place when you run out to do errands. That way, you can go straight from marathoning Netflix on the couch to meeting your friends for lunch, all without an outfit change! If you're a big fan of winter loungewear, then you absolutely need to invest in some high-quality monochrome sets that you can wear outside of the house this season.
3. It speeds up the dressing process.
We've all been there — standing in front of the mirror for five minutes, trying to figure out if a skirt's particular shade of blue matches a shirt's particular shade of orange. Matching colors can be a difficult process, especially if you're trying to harmonize multiple shades into one cohesive outfit. Monochrome outfits eliminate this confusion, significantly speeding up the dressing process and giving you more time to spend on other activities. With monochrome outfits, you don't need to sweat matching the shades exactly either. In fact, wearing different shades of the same color will give the outfit dimension while sticking to the monochrome theme.
4. It creates a unified silhouette.
Winter clothes are comfy and cozy, but there's no denying that some of the silhouettes can be a little clunky. Wearing a big sweater with thick pants may keep you warm, but that can also create a silhouette that is visually overwhelming. Monochrome outfits create a visually unified silhouette that is slimming and cohesive, even if the clothes themselves have a looser cut or are made of thicker fabrics. If you tend to wear very voluminous clothing such as puffer vests in the winter, monochrome outfits are about to become your new best friend.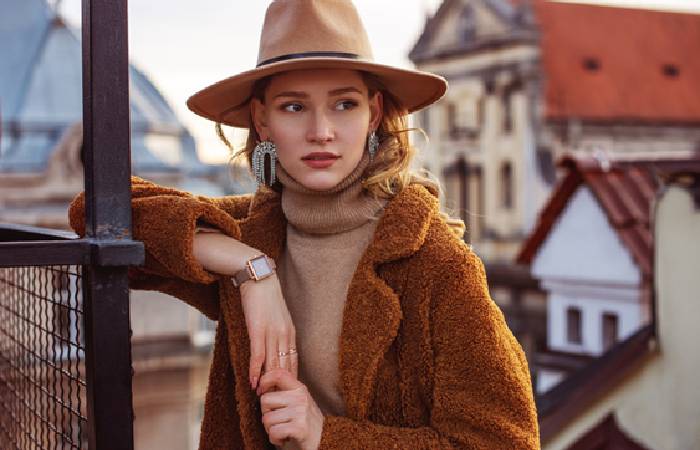 5. It makes it easy to play around with texture.
One of our favorite things about winter clothing is the many different fabric textures: wool, knitwear, felt, corduroy, fleece, tweed — the list goes on. However, all these different textures can get overwhelming if you're also playing around with different colors and patterns at the same time. Sticking with a monochrome outfit gives you the opportunity to try out multiple fabric textures simultaneously without looking like you're trying to wear four separate outfits at once. If you've been struggling with how to wear different fabric textures, try it out with a monochrome outfit to see if that helps.
6. It brings color to gray winter days.
Most people who are new to monochrome outfits find it easiest to start with neutral colors such as black, white, brown and navy. Not only are these colors universally flattering, you are also likely to have tops, bottoms, shoes and accessories in these colors already. This makes it easy to put together a monochrome outfit from your existing wardrobe or to find complementary pieces from popular brands. However, once you get more comfortable with a monochrome outfit, it can be really fun to branch out into bright colors like red, purple, green and blue. These bright hues will cheer you up on dark winter days and liven up your life even when the weather isn't cooperating.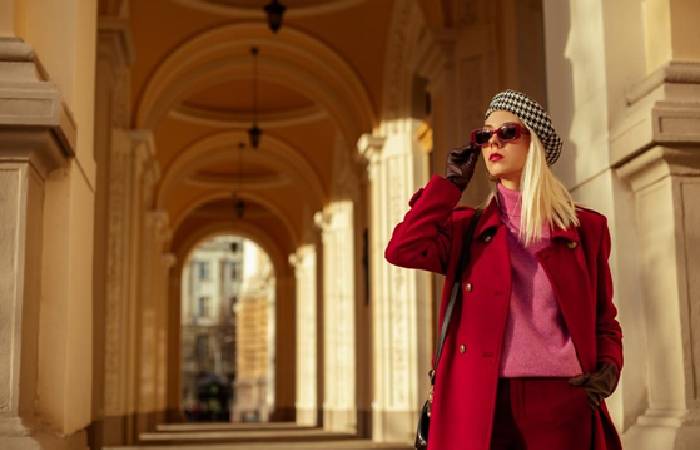 7. It makes contrasting accessories pop.
Sometimes, you really want the accessories to be the focal point of your outfit, and dressing in monochrome is the best way to make your accessories pop. Indeed, wearing multiple colors as well as a ton of accessories means that there won't be a single focal point for the eye to land on, which detracts from the power of your accessories. Dressing in a single color puts the focus back on your accessories and allows them to really shine with the distraction of your clothes. Try a monochrome outfit in one color and a purse, belt and shoes in another for a killer ensemble this fall or winter.
8. It's a timeless fashion look.
Certain patterns and colors cycle in and out of popularity, which can make an outfit that was trendy last year look completely dated this season. However, monochrome is always in style, which means that your outfits will look timeless year after year. Keeping your clothes monochrome will also allow you to experiment with other seasonal trends without looking like you're overdoing it on this year's fashion fads.
Are you already a dedicated fan of monochrome outfits, or are you just getting started with them? What are your favorite ways to style monochrome outfits for fall and winter? Try one of these helpful tips the next time you plan an outfit so you can look confident and chic.