Makeup Looks for Quinceanera
Get your dream look for your quinceanera with our selection of stunning makeup looks! Get the perfect look for any theme, age, or skin tone. Celebrate your quinceanera with one of these stunning makeup looks! With inspiration from different themes, ages, and skin tones, you'll be sure to find the perfect look for your big day.
How do you do Quinceanera Makeup?
The steps to creating stunning quinceanera makeup depend on the look you're going for. Generally, you'll start by choosing a base—foundation, concealer and powder—that's suitable for your skin tone. Then you can choose to add blush, highlight and contour to frame your face. Finally, apply eyeshadow according to your chosen look and finish with mascara, lipstick and setting spray or powder for a long-lasting effect.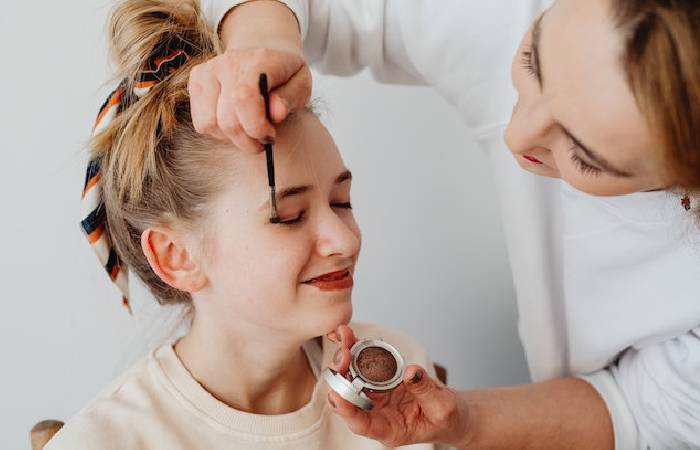 Quinceanera makeup also often includes some kind of false lash for extra definition and drama. Applying false lashes can be tricky at first, but once you get the hang of it, it's easy to find lashes that will complete your look. Be sure to practice applying those lashes before your special night!
To apply, hold the lash strip against your eye line and measure the strip with your eye so you know where to cut if needed. Apply a thin layer of adhesive, wait until it gets tacky, then carefully place the lashes as close to your natural lash line as possible. Voila! Finish your quinceanera makeup look with an extra coat of mascara on both top and bottom lashes.
Natural Makeup Looks for Quinceanera
Natural makeup looks are perfect for the quinceanera who wants to shine without looking over-done. Start with a foundation that's close to your natural skin tone, and use light concealer where needed. Apply blush or bronzer to your cheekbones, using an upward motion.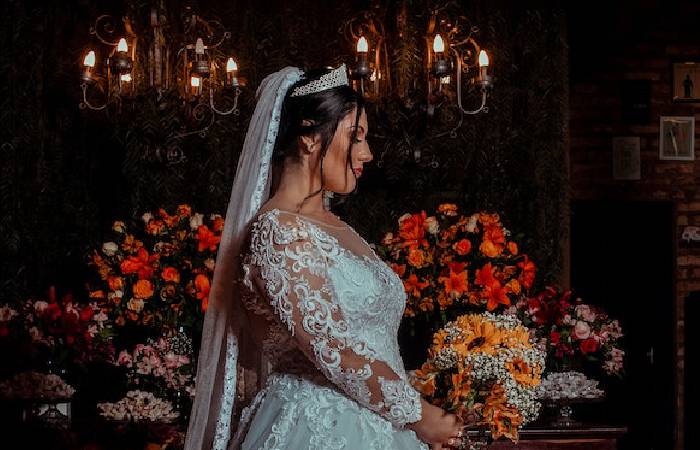 Add shimmery eyeshadow in shades of beige or gold, defining your lash line and crease. Finish off the look with pink gloss or lipstick and lightly curl your lashes before sweeping a layer of mascara on top.
It's best to let your features stand out when going for a natural look. If your eyes are the most prominent facial feature, you can use an eyeliner and add extra lashes for more definition. If you don't wear glasses, give yourself a cat-eye using liquid liner.
To complete the look, define and lightly fill in your eyebrows with a pencil or powder. When done correctly, these subtle touches make all the difference when wearing natural makeup for your quinceanera.
Red Makeup Looks for Quinceanera
If you're looking for a bold and beautiful look for your quinceanera, try adding a touch of red! Choose a foundation that matches your skin tone and apply dark red eyeshadow as the base. Start in the inner corner of your eye and blend outward, then refine with a lighter shade.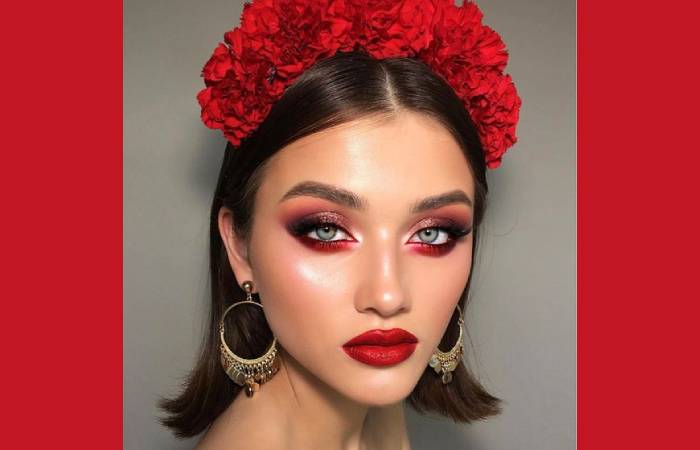 Use a black pencil liner to define the lash line and smudge it upwards for drama. Curl your lashes and add mascara for volume before swiping bright red lipstick onto your lips. Apply a highlighter or an illuminating powder across the cheekbones to complete the look.
You can incorporate gold into the look to add a festive flair to your red makeup looks for quinceanera. Add a shimmer in the inner corner of your eye and along the brow bone using a golden eyeshadow or glitter.
Apply gold eyeliner along the bottom lash line and blend it outwards slightly. Layer a golden gloss over your red lipstick to make your lips stand out even further. Finish with a bronzer on the cheeks, nose, and chin for warmth and depth. With these stunning makeup looks for your quinceanera, you'll be sure to wow everyone with your glamorous style!
Nails for Quinceanera
A quinceaera is a significant event in the lives of many people. It marks the beginning of their adulthood and the beginning of their womanhood. The birthday girl will wear a (white) dress, dance with her parents, and receive a present during this celebration.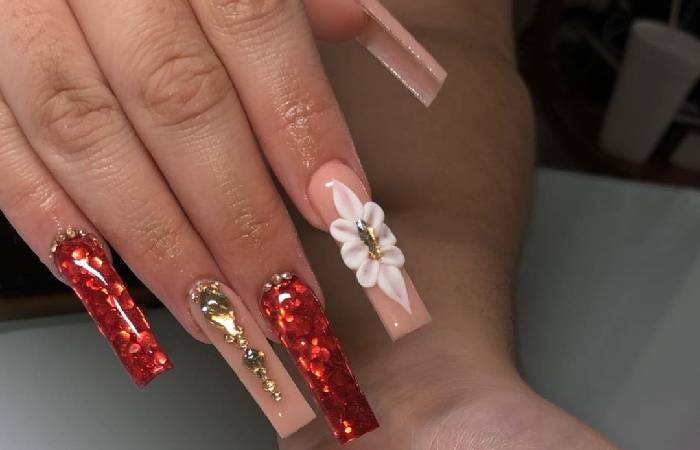 During this event, several additional customs occur, but one of the most noteworthy is the celebratory manicure and pedicure.
The Perfect Makeup for Your Quince Dress
For the classic sweet fifteen, the perfect makeup to couple with a white dress is a simple cat-eye liner paired with matte pink lipstick. It defines your eyes and makes them pop while still matching a white dress's traditional, innocent vibe.
To finish off this look, you can use some highlighter to make sure you're glowing when you hit the dance floor. Try pairing a mint color quince dress with sparkly bronze eye makeup and glossy lips for those who want something more modern.
This will draw attention to both your eyes and your vibrant dress! Remember, whichever combination you go for, make sure it fits your personality—this, after all, is your day!
Conclusion
Whichever quinceanera look you choose, ensure it complements your age and skin tone. Consult a makeup artist to help perfect your dream look when in doubt. Most importantly, have fun and enjoy the process of planning your big day!
Creating a striking beauty look to match your quinceanera dress can be daunting. However, by planning in advance and researching different looks you'd like to try, you can ensure that this day will be nothing short of perfect. When playing up your makeup, focus on highlighting the best features of your face so that it stands out from the crowd and creates lasting memories for years to come.