Skincare Basics You Need to Get Right
Did you know? Skincare is a science on its own! Blending the right ingredients with the right technology does the deed. And, iIf you get your science right, then your skin enjoys the goodness and enables you to maintain it too.
For every specific skincare need, a precise blend is used for providing the skin exactly what it needs. Even though there are many products that are catered to each cause and skin type, there are several brands formulating products that suit every skin type.
Most of us fail to acknowledge the skin needs the right way to meet day-to-day challenges. And, this is why you should have the skincare basics game to the point!
Besides this, learning how to make optimum use of them is another trick. Let us go through the skincare basics that skin demands.
A Foaming Face Wash
How do you love to start your day? After you have your favorite cup of beverage, Surely, you would love to get all freshen up! You brush your teeth, wash your face, and have an absolutely meditative bath. But, your face does not feel as fresh as you expected! Wondered why? It is because you do not use a refreshing face wash that can give you a kickstart every morning!
With Uniqaya Vitamin C Foaming Facewash, you can wake up every morning well recharged and energetic. Get clear skin and a long-lasting glow along with a boost in your confidence. It has the goodness of Milk Thistle and Seaweed Lettuce besides vitamin C that empowers the skin to sustain its beauty.
A Face Moisturizer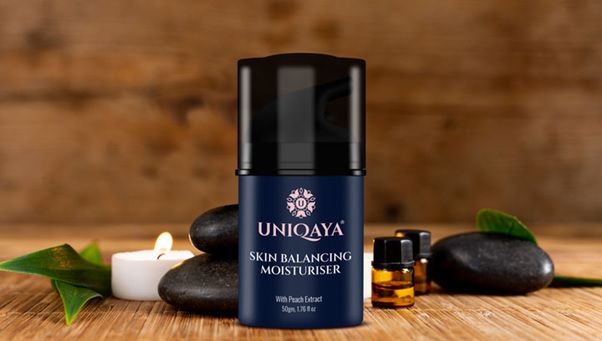 Yes, a hydrating moisturizer is a must! No matter what your skin type is- normal, oily, combination. Skin asks for hydration and moisturization constantly. Also, keeping the skin devoid of hydration will steal away the natural beauty and radiance, making it look dull and dry.
And, your best bet? Use Uniqaya Moisturiser- the best moisturizer for combination skin, oily skin, and normal skin. It is formulated with plant-based ingredients. Powered with moisture lock technology, the hydrating moisturizer promises to hydrate skin for more than 8 hours. It binds water to the skin cells which enables overall skin pH. Thus, with prolonged use, the skin regains its natural shine and experiences a reduction in skin issues.
A Broad Spectrum Sunscreen
Most of us do not like to step out in the sun, fearing that skin might experience sun damages. And, maybe all you do is avoid stepping out or staying fully covered when out! Why enclose yourself or your skin? Let your skin breathe.
However, considering the SPF of the sunscreen is not always enough! With the changing lifestyle, shift to Work from Home, and increased social media usage, exposure to gadget screens has heightened. And, they emit blue light rays that can amplify the photoaging of the skin. In order to protect your skin, you need to have a broad spectrum with good SPF.
Enjoy the 3-in-1 action of broad-spectrum sunscreen with SPF 50 Pa+++! Protect, nourish and hydrate your skin at the same time to safeguard the skin from sun rays and blue light rays from gadgets. The best part about it? It has natural SPF ingredients and does not bring any chalky appearance. They last for a good 4 hours!
A Body Scrub & Polisher
Skincare is not only about caring about the face! It includes your entire body. Your body skin faces its own share of trauma too. You are used to cleansing and scrubbing your face from the grits, and the impurities. The same needs to be done for the body too, but with the correct product.
And, what is better than a Non-drying Body Scrub and Polisher by Uniqaya. Formulated with Coffee and Brown Sugar as the gentle granules, it has a bunch of essential oils like Apricot Kernel Oil, Grapeseed Oil, and Sweet Almond Oil. Get your skin all radiant, smooth, and velvety with the best body scrub for glowing skin.
A Foot Care Cream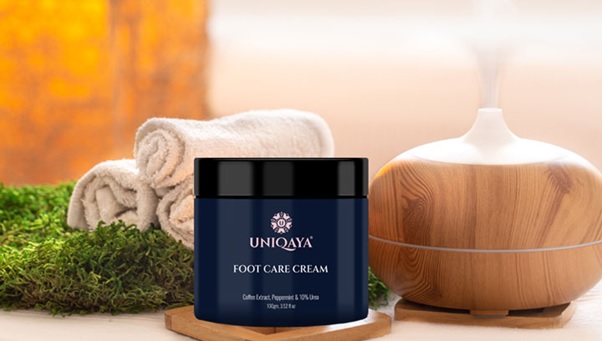 Want to end your day with a soothing note? A foot cream should be your top choice! Get ultimate relaxing and calming time for yourself 15 minutes before you sleep. The first thing to note is that feet have all the nerve endings from the body! It has all the acupressure points. When addressed to such points, the entire body will experience relaxation.
To soothe your days or nights, per se- here is Uniqaya with its Foot Care Cream with the richness of coffee extracts. Besides using the Coffee Body Scrub and Polisher, this foot care cream will help you unwind all the worries of the day and prepare you for the day ahead.
Uniqaya has the perfect skincare basic range that your skin asks for and needs daily! Ready to up your skincare game with Uniqaya? Go ahead and fill your cart now! All the skincare products of Uniqaya are chemical-free, non-comedogenic, eco-conscious, and for all skin types. Go check out their exclusive range of skincare- From Hydrating Moisturizer to Sunscreen to serum to Night Cream to Scrub and Polisher, and much more.
What are you in the mood for today?