Introduction
Blouse Designs – You know how it goes – you open your closet and stare at the rows of tops, unable to decide what to wear. Do you go with the lacey peasant blouse or the ruffled off-the-shoulder top? Maybe the cold-shoulder blouse or the bell sleeves? With so many cute and stylish options, choosing an outfit can be downright overwhelming. But don worry; we got you covered. We scoured the latest fashion trends and put together a guide to the most popular blouse designs of the season. So whether you prefer feminine and flirty, boho chic, or sleek and professional, there's a blouse with your name. So keep reading to find your new favorite top. By the time you're done, your closet woes will be a thing of the past, and you all be ready to rock the hottest looks.
Frilly and Feminine: The Peplum Blouse
The peplum blouse is flirty and feminine, perfect for a night out or even dressed down for the office. This style features a fitted body that flares at the waist, creating a ruffled peplum effect.
Peplum blouses come in necklines – think scoop necks, V-necks, and boatnecks. They typically have short or three-quarter-length sleeves. The peplum cut is ideal for accentuating your waist while camouflaging any problem areas below.
To style a peplum blouse:
Pair it with skinny jeans or trousers and heels for a dressier look. Add statement jewelry like a gemstone necklace or chandelier earrings.
Wear it with cropped pants or a pencil skirt and flats for a casual daytime outfit. A cropped blazer or fitted jacket completes the look.
Choose a peplum blouse with an empire or high waist to minimize your hips. This cut will make your torso appear longer and balance your proportions.
Consider a peplum blouse in a bold print or bright color. The flared hem creates movement that shows off an eye-catching pattern or shade.
Belt a peplum blouse to further define your waist. Either cinch the belt over the peplum for volume or under it for a smoother silhouette.
Whether you prefer pastels or vibrant hues, ruffles, or sleek lines, the peplum blouse offers a stylish top option for every woman and any occasion. Flaunt your figure and inner fashionista with this eternally chic design.
Sophisticated and Chic: The Sheer Blouse
A sheer blouse is a chic and sophisticated wardrobe staple every woman should own. Light, airy, and figure-flattering, a sheer blouse can easily take you from day to night.
Sheer blouses come in a variety of styles, from button-down shirts to flowy kimono sleeves to tailored blouses with a hint of lace or embroidery for extra flair. Look for blouses made of light, breathable fabrics like silk, chiffon, or georgette. These fabrics drape beautifully and feel luxurious against the skin.
Choose a style you feel comfortable in to rock the sheer blouse trend. If you prefer more coverage, choose a blouse with an opaque back or layer it over a camisole. Pair your sheer blouse with a lace bralette or strappy cami for a night out.
Add a pop of color or print under your sheer blouse to create an eye-catching look. A jewel-toned camisole under a sheer white blouse is a simple way to make a stylish statement. You can layer two sheer blouses in complementary colors for an on-trend look.
Sheer blouses pair well, from tailored trousers and pencil skirts to distressed denim. Add strappy heels and statement jewelry to complete the look. With the right accessories, a sheer blouse can take you from a day at the office to evening cocktails to a night on the town. Every woman needs at least one show-stopping sheer blouse in her closet!
Fun and Flirty: The Off-Shoulder Blouse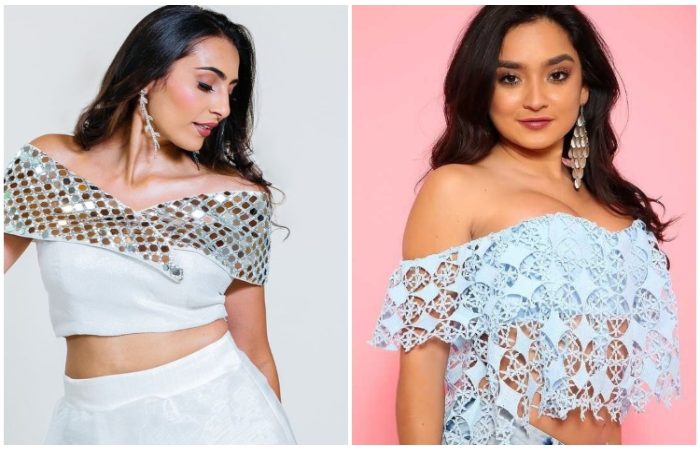 Flirty and Fun
The off-shoulder blouse is a playful, feminine style that flatters many body types. This blouse leaves your shoulders bare while covering your upper arms, creating an alluring yet modest look.
An off-shoulder blouse is perfect for a night out, dressed up with statement earrings and your favorite skirt or dress pants. However, this blouse can also be styled casually for the daytime with distressed jeans and minimal accessories. The key is to keep the look balanced by not baring too much skin elsewhere.
When shopping for an off-shoulder blouse, consider the following:
Fabric: Light, flowy fabrics like cotton, rayon, or chiffon work well for this style. They drape nicely off the shoulders without appearing too bulky.
Fit: Look for a blouse that is fitted around the waist but loose and billowy over the shoulders and bust. It should stay in place without needing constant adjustment.
Sleeves: Blouses with flared or belled sleeves that extend to the elbow or wrist help create an on-trend boho vibe. Shorter puff sleeves are a flirty, retro-inspired option.
Neckline: An elasticized or cinched neckline will allow the blouse to stay securely off your shoulders. A square, straight, or sweetheart neckline is most common for this style.
Pattern: Solid colors or small, delicate prints and patterns complement this romantic style. Large, bold prints can overwhelm the look.
Whether you want to channel your inner bohemian goddess or retro pin-up girl, the off-shoulder blouse is a stylish and playful addition to any wardrobe. Pair it with your favorite accessories and bottoms for an effortlessly on-trend look. This flirty and feminine blouse will make a stylish statement wherever you go.
Edgy and Bold: The Cape Sleeve Blouse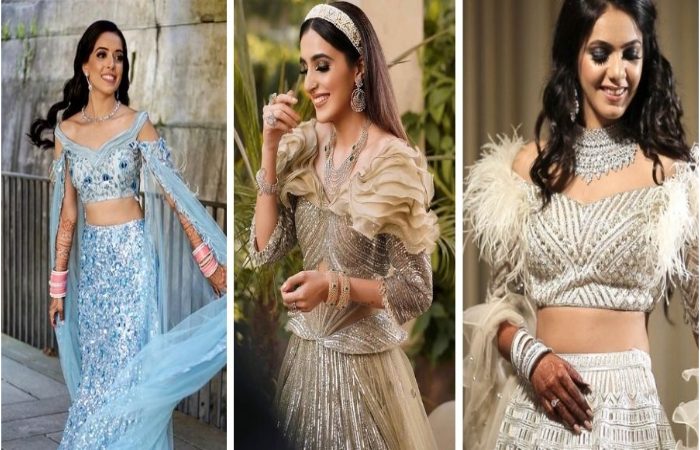 The cape sleeve blouse is a bold and dramatic choice that makes a stylish statement. With its billowy, loose-fitting sleeves that drape over the shoulders like a cape, this blouse design is eye-catching and alluring.
Flattering and Versatile
The cape sleeve flatters many body types since it skims over the arms without clinging too tightly. It also pairs well with various bottoms, from tailored trousers to flirty skirts. For an edgy look, team it with leather leggings or skinny jeans. For something more feminine, a flowy maxi skirt creates an effortless, relaxed vibe.
On-Trend and Fashion-Forward
Cape sleeves are an on-trend style that fashionistas and celebrities alike are sporting. Their dramatic silhouette and hint of retro-glamor give them a couture-like quality without the couture price tag. So if you want to be on the cutting edge of fashion, the cape sleeve blouse is for you.
Making a Statement
There is no hiding in the background with a cape-sleeve blouse. Its eye-catching design is meant to attract attention and turn heads. The loose, draped sleeves create beautiful lines and almost regal elegance. Pair it with minimal accessories to let the blouse be the focal point of your outfit. For maximum drama, choose a bold color or print. The cape sleeve blouse is all about making a stylish statement.
Dressing It Up or Down
The versatility of the cape sleeve blouse means you can dress it up or down depending on the occasion. Pair it with tailored pants or a sleek skirt, statement jewelry, and heels for a night out. Team it with distressed jeans, flats, and a crossbody bag for a casual daytime look. However you style it, the cape sleeve blouse is guaranteed to elevate any outfit with its fashion-forward design and flair for the dramatic.
Timeless and Versatile: The Button-Down Blouse
The button-down blouse is a timeless wardrobe staple that transcends trends. This versatile piece can be outfitted up or down and paired with everything from jeans to skirts.
Style and Fit
Button-downs come in a range of styles to suit any body type. Opt for a loose, flowy fit in a soft fabric like cotton or rayon for a casual look. Tuck into high-waisted pants or a skirt to accentuate your shape. A tailored cotton blouse with darts and a fitted waist is polished and professional for work.
Patterns and Colors
White and light blue are classic, but button-downs also come in various prints and colors. Gingham, plaid, and pinstripes add visual interest. Pastel shades are perfect for spring, while jewel tones like emerald and ruby make a bold statement. For maximum versatility, choose a color that complements your skin tone.
Ways to Wear
The button-down versatility allows you to create a range of looks:
Pair with jeans or khakis for a casual weekend vibe. Then, roll up the sleeves and leave a few buttons undone.
Tuck into a pencil skirt or trousers for an office-ready look. Add a statement necklace for extra flair.
Layer an open button-down over a tank or camisole and style with shorts in summer.
Knot or tie the front for an on-trend cropped look with high-waisted bottoms.
Dress up for a night out by tucking into a sequin skirt or leather pants. Add heels and a clutch to complete the outfit.
The button-down blouse is a must-have for any wardrobe. With the proper styling, this simple garment can take you from work to the weekend and everywhere. Experiment with different colors, patterns, and silhouettes to create a look that suits your style. The possibilities are endless.
Conclusion
A complete guide to the latest blouse designs that will suit every woman's unique style and personality. There are countless options, whether you prefer something simple, minimal, bold, dramatic, or fun and flirty. So the next time you shop for new blouses, don't feel limited by what's trending or what others are wearing. Instead, follow your heart and choose designs that make you feel confident and beautiful. Fashion expresses who you are, so pick blouses that showcase your inner radiance. With so many stunning choices available today, you will find blouses that will make you glow from the inside out.