What Is A Dupatta?
Wearing a dupatta is an old tradition. A dupatta is a big piece of cloth worn by Indian women. They wear it to cover their head, shoulders, hands, etc. Sometimes, men too wear a dupatta on traditional clothes.
Dupatta is worn with a salwar suit, frocks, and party dresses like gharara, sharara, Anarkali, lehenga, etc. There are a hundred varieties of dupattas in India. People wear them very creatively and artistically.
Also read: Panda Express Menu
Types of Dupattas
Dupattas are made of clothes, colours, sizes, designs, etc. These make them look more attractive. Here are a few types:
Cotton Dupatta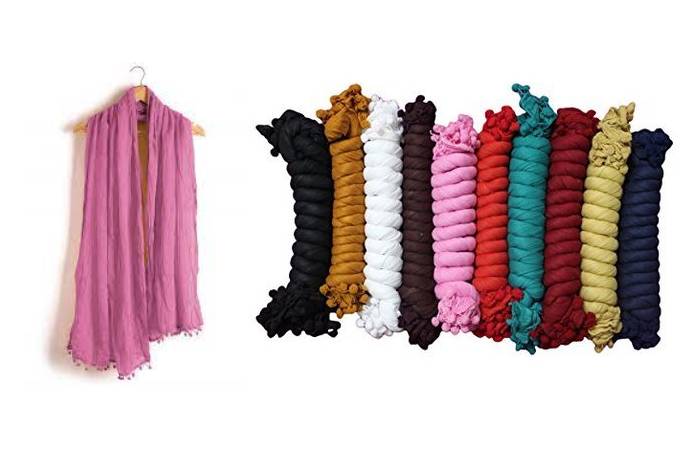 These dupattas are, of course, made of cotton. They are preferably worn in summer, as cotton is recommended for summer. The cloth (cotton) is suitable for summer, as it absorbs all the sweat. And keeps us sweat-free.
Cotton dupattas are found in wide varieties. Many beautiful designs can be made on them. Different types of patterns and works are done on these.
Silk Dupatta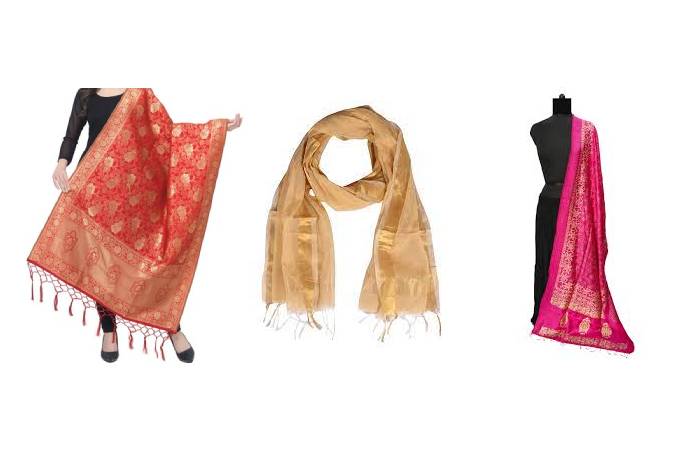 This dupatta is made up of silk. Silk dupattas look beautiful and are also expensive. Often, women use them in party wear, as the cloth reflects the light and makes the cloth shine. Shiny clothes are worn at parties, not at home.
Silk is one of the oldest and most popular textiles, and it is a staple in any woman's wardrobe. The allure of its allure entices her to purchase more and more of them in a variety of outfit designs. Silk is more than simply a piece of fabric; it's a swath of pure grace, elegance, and beauty.
Net Dupatta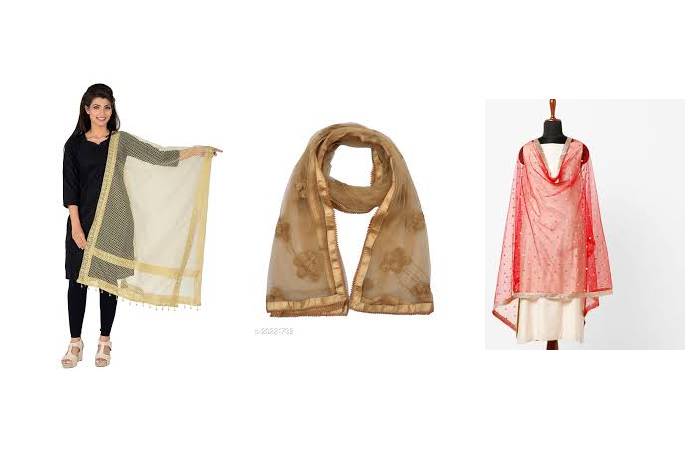 Net dupatta is made of net. Mainly they are used in bridal wear. The "ghungat", which is the identity of a bride, is commonly made of net. It is a net dupatta.
These dupattas are gorgeous. We can find many different colours and varieties in these. They are light on weight and translucent. It is tied with a broad lace or border.
Velvet Dupatta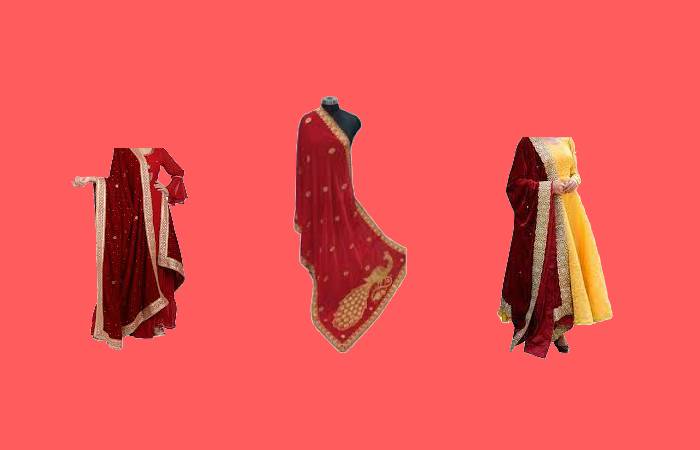 Velvet Dupattas, also known as velvet odhnis, are thick and warm and are best worn in the winter. The fabric is extremely tough to withstand the weight of heavy embroidery, jewels, and other embellishments.
Conclusion
The first evidence of the [dupatta] may be found in the Indus valley civilisation, where a sculpture of a priest-king wearing a chaddar on his left shoulder implies that the [dupatta] was worn in this early Indic society.
Dupattas are widely worn in India. A [dupatta] is a long headscarf used by several Asian civilizations in their traditional attire. The scarf, also known as a chunni, is widely worn in India, Pakistan, and Bangladesh.
Also read: Spoons Ice Cream