Introduction
The cannabis companies is booming across the U.S. and Canada. Recreational and medical cannabis products, from oils, edibles, and pre rolls to vapes, skincare products, and more, are now part of a multi-billion dollar industry, and investors are taking notice. According to Grandview Research, the global legal cannabis market is expected to grow at a compound annual rate of 25.3% from 2022 to 2030, reaching $134.4 billion by 2030.
Several celebrities have given a public face to the cannabis industry with business ventures and branded cannabis products. As the use of cannabis is increasingly destigmatized and decriminalized, marijuana stocks are looking like a legitimate investment to many people. But they're also subject to market volatility due to ongoing changes to the legal landscape.
Top cannabis companies in the U.S.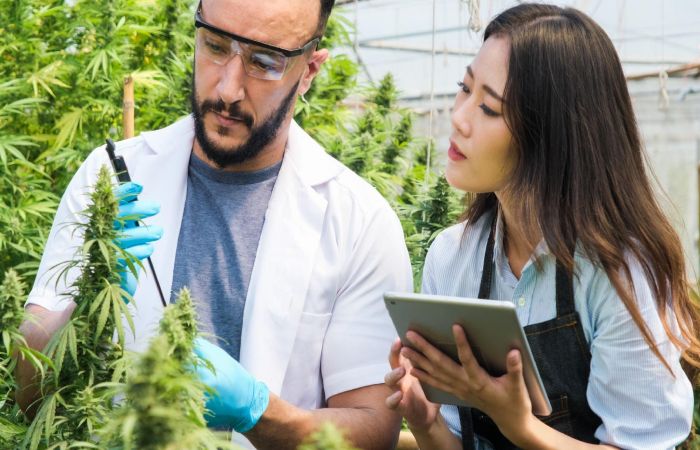 Although cannabis use is not yet federally legal in the US, recent years have seen an increase in legalization at the state level. Recreational cannabis has been legalized in 21 states and three territories by December 2022. Many other states and territories allow the sale and consumption of medical cannabis as part of the healthcare sector. Consumers have responded enthusiastically to this growing industry. The market capitalization of the top cannabis companies in the US currently ranges from $600 million to $3.74 billion.
U.S. cannabis companies by market cap (as of March 2023):
Curaleaf
Green Thumb Industries
Trulieve Cannabis
Verano Holdings
Curaleaf
Curaleaf operates in 22 states, with 26 grow sites, 135 retail stores, and more than 2,000 wholesale partner accounts nationwide. The company is proud of its deep commitment to improving American communities with initiatives that address the collateral consequences associated with marijuana-related crimes.
Market cap: $2.69 billion
Headquarters: Wakefield, MA
Founded: 2010
Cannabis products: Medical and recreational
Green Thumb Industries (GTIL.CN)
Green Thumb Industries owns and operates 77 dispensary locations under various names across 15 U.S. states, plus a suite of six cannabis brands. Each brand is designed to appeal to distinct types of cannabis consumers, from casual to sophisticated to supporters of nonprofits dedicated to creating real, sustained progress against the War on Drugs.
Market cap: $1.98 billion
Headquarters: Chicago, IL
Founded: 2014
Cannabis products: Medical and recreational
Trulieve Cannabis (TRUL.CN)
Founded in 1990 as Hackney Nursery, Trulieve emerged as a medically-focused low-THC/CBD cannabis company. The company owns and operates dispensaries and processing facilities in nine states. Trulieve and its CEO, Kim Rivers, have been under recent scrutiny following the death of an employee at a Massachusetts processing facility amidst worker efforts to unionize at the firm's four locations there.
Market cap: $1.36 billion
Headquarters: Quincy, FL
Founded: 2016
Cannabis products: Medical
Verano Holdings (VRNOF)
Verano Holdings offers products under several brand names at 119 retail locations across 14 states. The company focuses on cultivating signature strains for both medical and recreational products. Like many others in the cannabis industry, the company dedicates resources to social justice causes like LGBTQ equity and financial aid for those serving prison time for cannabis-related offenses.
Market cap: $1.03 billion
Headquarters: Chicago, IL
Founded: 2014
Cannabis products: Medical and recreational
Top cannabis companies in Canada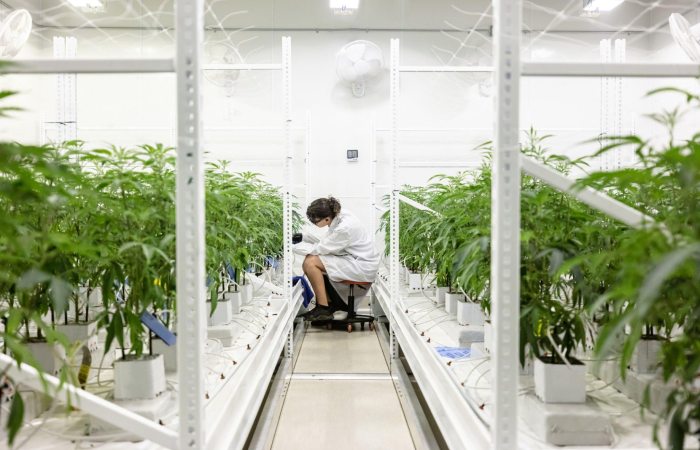 Canada's federal Cannabis Act of 2018 made medical and recreational marijuana usage legal across Canada for adults 18 and older. Since that time, the industry has grown rapidly nationwide. Market cap for the top cannabis companies in Canada ranges from $330 million to $1.99 billion.
Cronos Group (CRON)
Cronos Group offers a wide variety of THC and CBD products under five brand names. The company has adopted a marketing code of conduct, promising transparency and age-appropriate marketing of recreational cannabis products.
Market cap: $0.75 billion
Headquarters: Toronto, Ontario
Founded: 2012
Cannabis products: Recreational
Canopy Growth (CGC)
Canopy Growth operates internationally under more than 20 brand names. Products range from vapes and prerolls to skin care products, edibles, infused beverages, Martha Stewart's line of CBD products, and more.
Market cap: $1.10 billion
Headquarters: Smith Falls, Ontario
Founded: 2014
Cannabis products: Recreational
TerrAscend (TRSSF)
Although the company's headquarters are located in Canada, TerrAscend maintains several large cultivation facilities in five U.S. states. Their diverse brand and product portfolio includes oils, vapes, edibles, and high-quality dried flower.
Market cap: $0.57 billion
Headquarters: Mississauga, Ontario
Founded: 2017
Cannabis products: Medical and recreational
Investing in the legal cannabis industry
When it comes to investing in the cannabis industry, the possibilities are wide open, from investing directly in marijuana stocks to buying shares of companies that offer related products and services. If you're ready to add cannabis company stocks to your diversified portfolio, Stash has you covered with cannabis industry investing options.