Introduction
An anorak jacket is a type of outerwear design to protect against the elements, particularly in wet or windy conditions. It is typically made of a lightweight, water-resistant, or waterproof material, such as nylon or polyester, and often features a hood and drawstrings to adjust the fit. Anorak jackets are known for their pullover style, with a half or full-length zipper at the front and a large front pocket or two for storage. They are commonly use for outdoor activities like hiking, camping, and other adventures, as they offer protection from rain, wind, and sometimes even snow. Anorak jackets are also popular as everyday fashion items, with various colors and designs available to suit personal style preferences.
Anorak jacket style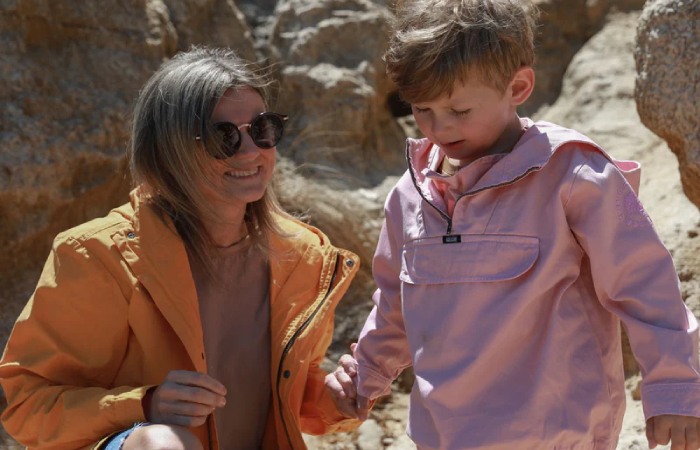 Whether or not you need a windbreaker, sometimes style gives this piece of clothing extra oomph. If you love glamouring your look, this is easy to achieve regardless of season and weather conditions. If you prefer to be practical, Anorak works. Anorak jackets are known for how timeless they are when well cared for.
From Head to Hip
While there is debate about how much heat escapes through the head, the bottom line is that it doesn't matter what you wear when this area is cold. This head needs protection. While a beanie or beanie may seem appropriate, unless you have a scarf to cover your neck area, you're still missing out on giving your head and neck the proper protection it needs. With the anorak jacket, this problem is solve as usual. And the hoods come with drawstrings where you can adjust the fit for better protection.
On the other hand, when it's boiling, and you need head protection, a beanie does the head area more harm than good. Baseball caps may be fine, but a lightweight anorak jacket may better protect you from potential sunburn from overexposure. With an anorak, when the hood is up, you cover your head, ears, and neck. Most hats do not consider the need to protect the ears and neck area, while down jackets do. Most of the time, down jackets tend to be baggy. Some may have elastic around the waist area and at the bottom of the coat, perfect for people in cooler climates. Just like in the head area, tightening the cord to cut off the unwanted airflow that will cool your body goes a long way in keeping you protected.
Anorak for children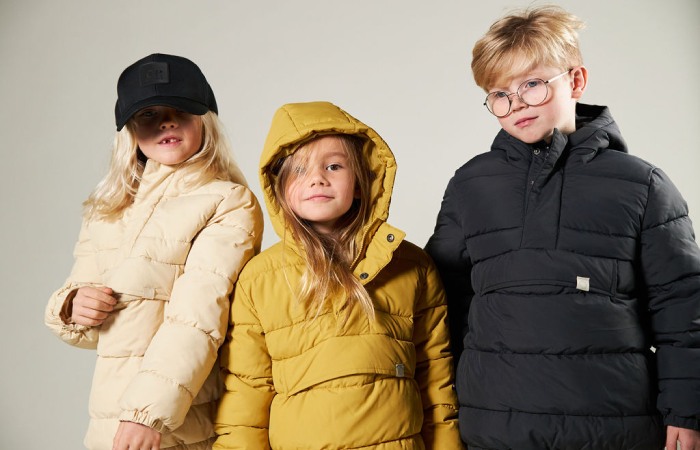 Usually, when parents shop for their kids, the favorite shape of the coats and jackets they buy is the anorak style. They do this because they know it is most practical. The hood protects the baby's head, and the jackets are long enough to cover the buttocks and hips. This is important, especially since kids don't always consider full-body protection outside, especially if playing with friends.
Anurak for the Senior
One of the biggest problems that have become a growing concern for people as they get older is the control of bodily functions. Over time, our bones become less dense, and our skin tissues become drier. As elegant as we try to deal with the reality of aging, the way our bodies change along the way often has its thoughts. Conditions such as arthritis, bladder control, and blood pressure should be consider when considering which type of jacket is most appropriate for the elderly, especially the elderly.
Sports Anoraks
The ideal Anorak is waterproof for backpackers, hunters, hikers, fishermen, climbers, and even tradesmen who work long hours outdoors. For runners and hikers, stands that can help protect them from a less-than-ideal winter are just as essential to them as they are to the climber. For protecting the head and the body, velour is a preferred outerwear for people who spend a lot of time outdoors.
Windbreaker
Originally, anoraks were called windbreakers because they were design to do precisely what the name implies. The higher the quality of these windbreakers/jackets, the better. Among the design options, protective value, and versatility, it's no wonder these jackets are considered timeless pieces. Today's society is increasingly aware of the need to protect their bodies better. Anorak jackets have increased exponentially in popularity and continue to be a must-watch clothing trend. These jackets are also classified as waterproof, aptly termed as a piece of outerwear designed to protect you from water.
The Best Anorak Jackets Money Can Buy
Helly Hanson is one of the few household names among athletes investing in quality anorak vests. Some are shape like pullovers, such as a more extended hoodie version. Others are zipp options. An Anorak is need if you want something thick and heavy to withstand the extreme cold better. If you prefer something lighter, there's also an Anorak for that. As with any other piece of clothing, which style you choose is up to you. Regardless of the price range, down jackets cover your body from the top of your head to at least past your hips.