Hair transplant cost Turkey – Dr. Serkan Aygin Clinic
Turkey is the most well-known nation for full Hair transplant cost turkey because of its skilled medical personnel, the sheer volume of procedures it does each year, the success of the outcomes, the reasonable costs, and the government incentives for medical travel.
Why are the prices cheaper in Turkey?
Fortunately for all of us, the most cutting-edge clinics in Turkey provide the highest quality care and set the bar for the industry. They also happen to be in an incredibly beautiful location with one of the most friendly cultures in the world, making the journey and adventure well worth it. Did we also say the least expensive?
A hair transplant in Turkey will set you back between 1,800 and 3,500 USD.
Due to cheap labor expenses, a low cost of living, and currency devaluation, hair transplant prices in Turkey are lower than those in most other nations. Due to considerable medical experience, those elements have no bearing on the quality, which is nothing less than top-notch.
Per-graft prices for hair transplants in Turkey
A typical hair transplant costs $2,200 and involves the transplantation of 4000 hair grafts to the recipient area. As a result, $0.55 per graft is the average cost in Turkey for hair transplants.
Dr. Serkan Aygin Clinic has experience over 25 years
Dr Serkan Aygin one of the first medical teams to do hair transplants in Turkey and has 25 years of experience treating hair loss. Since 1996, he has been working as a professional in this area. More than 10,000 of his patients are pleased.
Dr Aygin received the 2019 European Awards in Medicine's Best Hair Transplant Surgeon award. He has focused his career on specializing in hair transplant procedures, and as a result, he has carefully followed the field's quickly evolving breakthroughs, techniques, and inventions.
Dr. Serkan Aygin Clinic inclusive services
They feature all-inclusive solutions that take into account your needs for hair restoration. We'll handle the rest; all you have to do is book your flight to and from Istanbul. Your full-service offering consists of the following:
Hair transplantation with the maximum number of grafts
Lifetime warranty
Needle-free and painless anesthesia
Consultation and hair analysis by Dr. Serkan Aygin
Transport – Airport, Hotel & Clinic
24/7 – Support and interpreters
3 nights in a 4-star hotel located near our clinic.
Medication for aftercare
Shampoo and foam for care
Laser Hair therapy
You don't have to pay anything upfront at the Dr. Serkan Aygin Clinic, and you can only pay in person to guarantee complete pricing transparency in Istanbul. Never will you be hit with an unexpected bill for any of our services.
Reason to Choose Dr. Serkan Aygin Clinic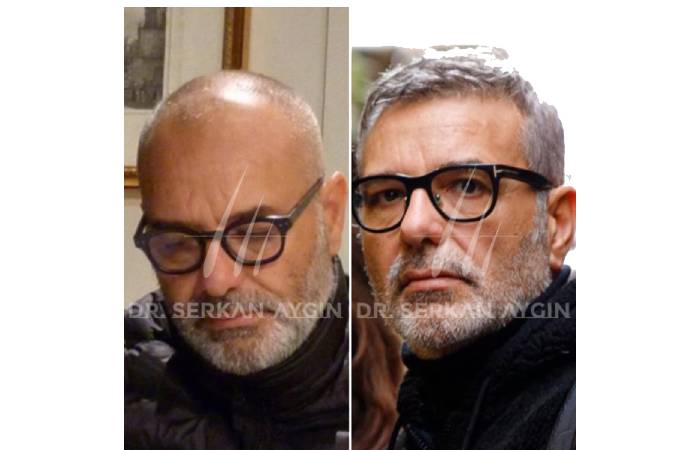 The total cost of any hair removal ultimately depends on various variables, including the kind of operation necessary and the required staffing. The NHS states that a hair transplant in the UK can cost up to £30,000. Even though every patient's situation is unique, hospital expenditures in Turkey are lower than those in the UK, USA, or other European nations.
Considering that each bundle is complete, our administrators argue in favor of cost and comfort, and these low costs do not correspond to the caliber of treatment each patient receives. Turkey has built a solid foundation as the main destination for patients globally seeking anti-inflammatory medications. Turkey's standing in the international medical tourism market should be credited to its many highly qualified specialists.
Only hair transplants are performed at the Dr. Serkan Aygin Facility, which boasts a 98% success record after more than 25 years of experience in the field. You may be sure that you will receive the very best care possible.
What is DHI (Direct Hair Implantation)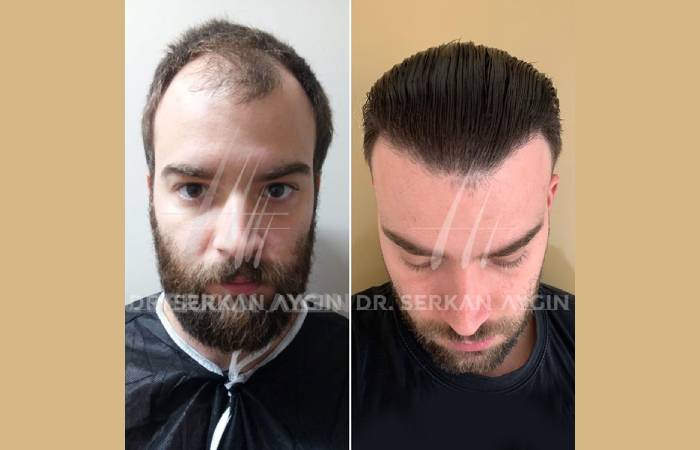 The DHI method/technique is an improvement on the FUE procedure in which the hair follicles are removed from the donor location using a microsurgical tool and then implanted into the recipient site using a pen-like device called the DHI Implanter that has a hollow needle within.
The DHI treatment/technique uses single-use, US-patent-protected tools. They give the surgeon an angle, depth, and direction to ensure a hairline that seems natural. Only MD surgeons who have received certification from the London Hair Restoration Academy may conduct the DHI procedure.
In addition, it offers more comfortable control over the depth, angle, and direction of newly transplanted hair. Ordinarily, it takes 12 to 18 months for full results.
A surgeon manually creates many channels in your scalp during FUE to insert hair follicles. The DHI technique and FUE allow surgeons to make these incisions and transplant hair while preventing the lengthy scarring brought on by FUT. However, these procedures are typically more time-consuming and expensive.
What is Sapphire FUE (Follicular unit extraction)
Despite its widespread popularity, the traditional FUE technique constantly evolves to incorporate new cutting-edge concepts and technologies. It advanced recently with the development of what is now known as sapphire FUE. This is a refinement of the current FUE procedure rather than a brand-new technique.
A typical FUE transplant is performed similarly to a sapphire hair transplant. The blade that is employed during the channel formation phase is what differentiates the two. As its name suggests, the sapphire FUE technique uses sapphire blades instead of the steel blades used in the traditional FUE method. Blades made of sapphire, a priceless gemstone, are renowned for their durability, sharpness, and smoothness. These characteristics enable the surgeon to make so-called micro-channels, essentially smaller, more precise incisions in the recipient area.
This is significant because the most crucial aspect of a hair transplant procedure is the formation of channels. As previously indicated, the type of these newly formed channels influences the density, angle, and way of the new hair growth that results from the process. A sapphire blade's ability to cut smaller, more precise channels can result in more realistic-looking results than what is possible with a traditional steel blade.
What is Soft Anesthesia
Both doctors and patients prefer soft anesthesia because it can remove many of the challenges of any lengthy, delicate operation.
The pain that patients feel during the hair transplant is little to nonexistent.
Throughout the surgery, patients are fully aware.
Before surgery, patients may eat and drink normally.
During sedation, patients can still move around, use the restroom, eat, drink, watch TV, and do other activities.
As soon as the treatment is finished, patients can go back to their houses or hotel.
Conclusion:
Turkey offers a more affordable and high-quality alternative for hair transplantation. People who desire this surgery frequently travel there because of the skilled surgeons and the realistic-looking outcomes. Local anesthetic is used throughout the surgery, and the recovery period is brief. The following day, you have a flight home.