Bride's Guide To Wedding Décor
You've said yes and now you're on your way to tying the knot with your other half. You'd want nothing but the same for your wedding if you're naturally chic. Planning an event as big and as unique as a wedding can get overwhelming. Deciding on big things like the venue to the small things such as a wedding hashtag can be very stressful. However, you can't let that get the best of you. It's okay to be overwhelmed as long as you're still on the right track to accomplish everything on your stylish bride checklist.
'I Do,' But Make It Voguish
If you've been skimming through wedding magazines and online sources, you probably already have a few ideas that you're considering for your big day. You've got it all figured out from your wedding gown to bridesmaids' dresses, caterer, photographer, and venue. But wait, aren't you forgetting anything?
Oh, right, the wedding décor. But surely, you also got that covered. But just in case you're still looking for more wedding décor inspiration and ideas, it wouldn't hurt at all to consider more suggestions.
As you look forward to the day you say the magic words, you're also tasked with a serious responsibility. And since people know you for the stylish person that you are, you want nothing but a voguish way to get married.
Your wedding flowers ideas, for one, shouldn't just be radiant and delightful. They should reflect the level of style and pizzazz that you want to convey on your special day. Consider adding a flower frame that could serve as the backdrop of your ceremony. You can reuse it afterward as a DIY photo booth later in the reception.
Flower walls are also a good idea if you want something classy and not too elaborate at the same time. It could be made of trailing delphiniums, rose stems, and vines to create a dramatic effect that will look picturesque behind the couple's table.
On Table Settings And Beyond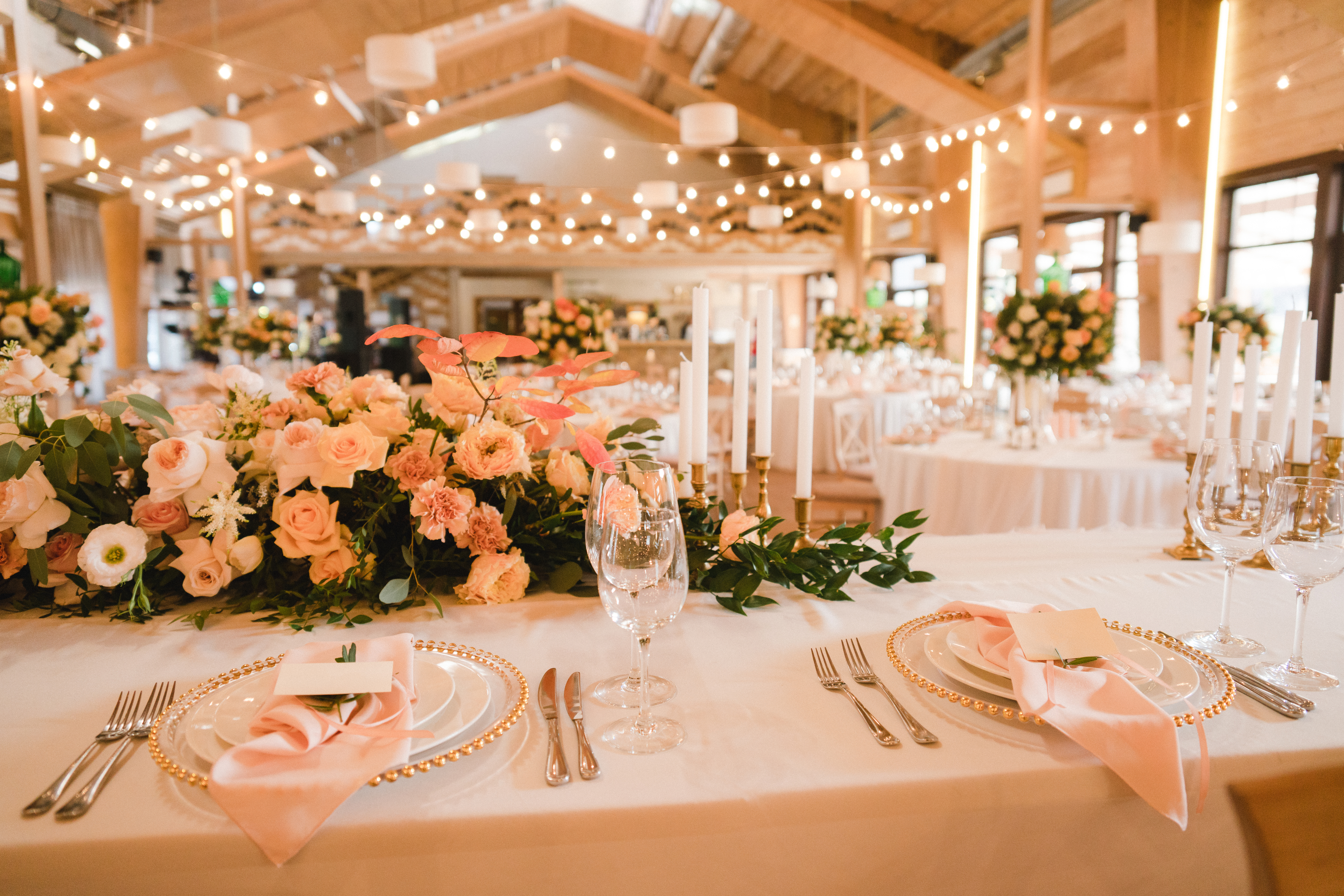 While your reception venue may already have a proposed décor and arrangement for the tables and other things, you can still give your suggestions. Make sure you've provided a detailed seating arrangement for the day of the event.
Aside from the seating arrangement, you can also suggest using hand-painted plates and other tableware to level up your wedding décor in an interesting way. Gold-rimmed glassware is equally fancy and can match the styling you want to achieve.
While it's typical to use sequins and silk for table runners, why not give it a more stylish nudge by considering foliage and blooms instead? Think eucalyptus and other decorative ferns mixed with delicate blooms to highlight your sophisticated taste.
Let There Be Lights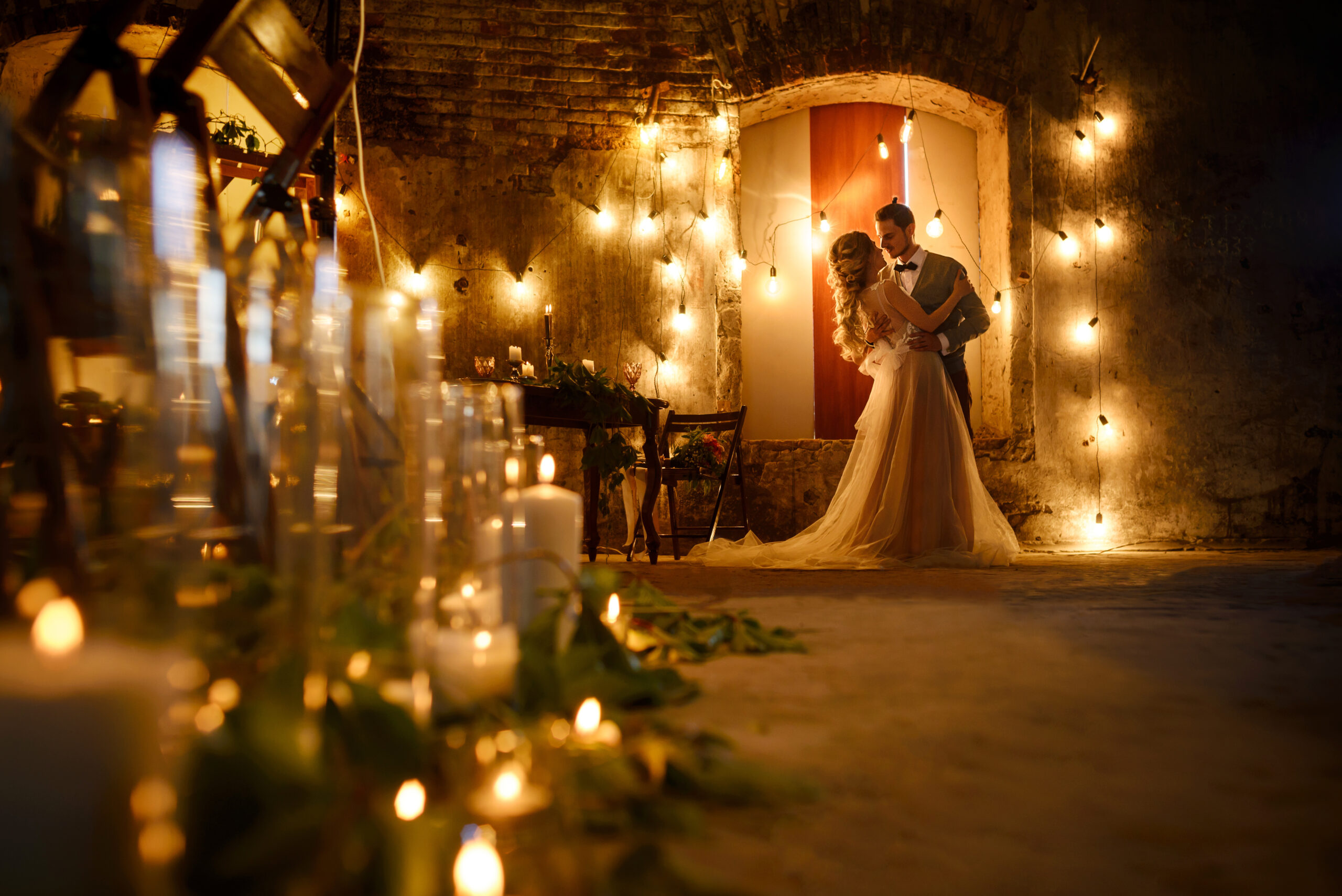 Any occasion can turn instantly elegant when given the right kind of lighting. From illuminating chandeliers to colorful lanterns in the ceilings, you have a lot of options when it comes to lighting up your wedding reception.
You can adorn the tables with silver or golden candelabras to echo the sparkling glass chandeliers. Then, finish off the look by hanging crystal beads to the candelabras. Guests will be in awe of how stylish and luxurious everything is.
Fairy lights can be also a beautiful addition to your ritzy venue. You can wrap or drape the beams with twinkling warm fairy lights. This idea is perfect for evening and indoor receptions that could use some romantic glow. Just imagine how flawless your wedding photos would look with glaring lights from all angles.
Go Rustic
If you've been in the know lately regarding the latest wedding trends, you might be aware that rustic themes are quite popular among couples. Choosing it for your wedding is a good way to go mellow on a wedding budget without sacrificing style and elegance. You could choose a reception venue that's more laid back and country-style.
One rustic idea is to gather wooden boxes and crates and have them unevenly stacked up in one corner of the venue. You can put intimate stuff connected to you and your partner, such as your favorite bottle of wine, some of your nicest photos together, and a framed copy of your wedding invitation.
If you're going rustic, earth tones might be more suitable for wedding decors. You should also consider this theme when picking a wedding dress, among other things. You'd want a dress that's lighter and more fluid unless you plan to change into a reception dress after the ceremony.
A Stylish Wedding To Remember
For a stylish bride like you, wedding décor ideas seem to come naturally as you plan this extraordinary day. As this is a once-in-a-lifetime adventure, there's nothing wrong with going all out when creating your dream wedding. With enough preparation and diligent planning, there should be no reason for you not to hear wedding bells with style and elegance.